Charades for Adults
Game Night generally is guaranteed fun. Charades are certainly a must-have at the next party however, be careful not to pull them out with church friends! Unlike the classic game, this is an adults-only version, also make sure you find friends that make it more fun. Without a doubt, this is a naughty party game for naughty people!
Firstly, the players take turns acting out things like "Horny Devil", "Mr. Woodcock" and "The Little Man in the Boat" and try to get their teammates to guess as many answers as possible each turn within a minute.
The winning team is ultimately the team with the most correct answers after each player has performed three times along with any other rules that are made up. 
With this in mind, you will definitely be ready to take the next social gathering to the next level!
Included in the Game: 
80 Charade Cards (480 charades)
One-minute timer 
Scorepad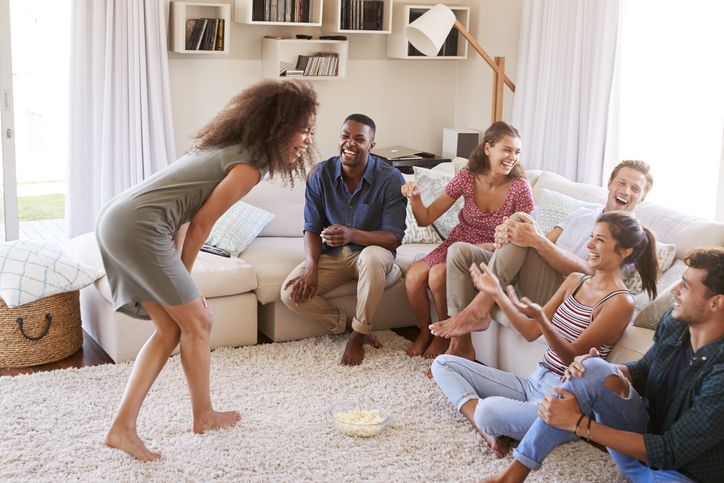 WEIGHT -- 0.4 lbs 
DIMENSIONS -- 3.5 × 3.5 × 1.5 in 
MANUFACTURER -- Kheper Games, Inc.
Every product is unique, just like you. If you're looking for a product that fits the mold of your life, the Charades for Adults is for you.

Inventory Last Updated: Jan 28, 2021
---
We Also Recommend